I have too much crap, and I can't take it anymore D: So I'm taking the junk that are actually worth something and selling it :D The rest go to charity or the dump. I'll probably be updating this every now and then, cause I'm still digging in my closet.

WARNING!!! IMAGE HEAVY :'D

Gundam Seed Stuff

Gundam DVDs

$3 ea. or $8 for whole set
- I think they're copies, not the original. But like the original, no english sub. Thus the cheap price.
-Pretty much as new as it was when I bought it.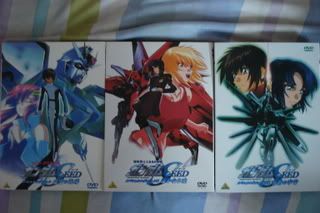 $10
-has the whole season on 10 DVDs.
-no subs
-like new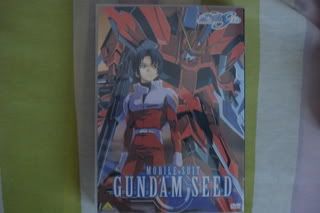 I have LOTS of figurines...not all of them are for sale though.
I looking for any AUEL or YZAK figure that I don't have :D Please Help

Gundam Seed/Destiny Gashapon Chibis

$3 ea
-Stellar figure is still unopened in the green capsule
-I'll trade any of these for an Auel one :D
-Meyrin is SOLD





Gundam Seed Chibis ver. 2*
*These are really rare these days, from 2004
One of those random ones where you don't know what's inside. I spent quite a bit on these.

$6 ea





Gundam Seed Destiny Gashapon

$5 ea $4 ea.
*will be taken apart and put back in capsule for shipping.
*I'm once again looking for Auel :D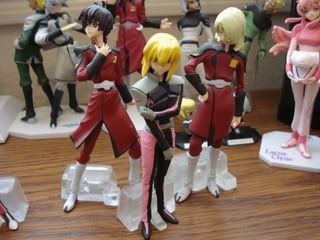 Lacus Clyne figure
E.F. Collection 5

$8
I'm still looking for the Auel that's from this collection. If anyone has one and don't want it, please tell me.





Misc.

Yu Yu Hakusho vol. 2-4
$3 ea
-like NEW, in excellent condition




D.N.Angel vol.2 $4
Inuyasha vol. 1 $3
-both in very good condition
-*note* Inuyasha reads in English format a.k.a. left to right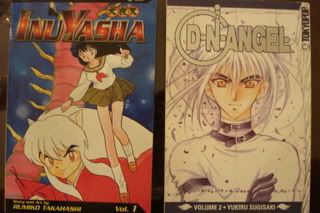 Mangaka America
$15
-like NEW.
-lots of pretty art :]


Yuna FFX-2 figure
$10
-in very good condition
-some tiny marks on her leg. Not too noticeable.

Pita Ten vol. 1+2
$3 ea.
-in very good condition. The back over of vol 2 has some wear, but nothing too noticeable.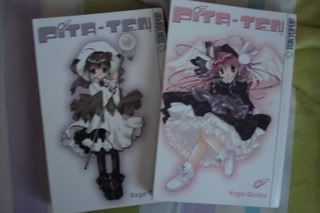 Payment
-NO DEADBEAT BUYERS D:
-I prefer paypal: azuiru[@]gmail.com w/o the brackets
-----Paypal payments must be sent to me within 2 days of me confirming your order, otherwise, your item will be put back up for sale, or given to the next person in line
-I only accept money order from within the U.S.
-I accept concealed cash at your OWN RISK


Shipping
-I primarily use USPS
-Shipping within the U.S. is usually $5, in order to ensure it gets to you safely and not crushed D:
-----If you bought several items, shipping might increase.
-I do ship internationally. Please ask me for a rate, as it's different for every country.
-If you have another shipping method that you rather me use for your order, go ahead and tell me.
-I'm in high school & on the dance team. My time is kind off limited, so if your order doesn't arrive right away, I'm sorry ;_; I will try to get every order out ASAP.